"Each instant of our life is full of moments; only the emotion and the empathy that we feel can transform them into Events"
My professional experience
I awarded a degree in Communication Sciences at IULM University of Milan and then I immediately started my career in Event Planning: sector in which I've been operating for more than ten years. My ex-modeling profession has allowed me to enter the world of fashion, in which I have organized both private fashion shows and exclusive parties at the most fashionable clubs in Milan including Hollywood Milan and Just Cavalli.
Over the years, I have specialized in the organization of institutional and diplomatic events, collaborating with the South American embassies directly on site, events and management of promotional activities."Cuba Glass", in 2016, was the most important international glass fair I created and successfully implemented. Furthermore, I have organized several corporate events for LinkedIN, Symantec, Sikkens, managing in addition the customer portfolio, the sales network and economic planning for an optimal and targeted event.
My job in EGO NewCom
I take care of Events Planning and Managing.As well as other communication tools, events are also progressively changing their connotation and strategic role.In the past, the corporate event was essentially a showcase and a business opportunity to tighten and strengthen business relationships. Today the event is no longer just a catwalk of a few hours or a few days, but first of all a marketing tool, which must be totally in synergy with the communication strategy of the company or the brand.It must be able to generate belonging, empathy, involvement, exploiting interaction with other media, such as social networks.
Thinking of investing in events and PR projects is therefore vital for companies, to create a "direct", lasting and solid dialogue with the target, existing or prospect. The objective of the Public Relations activities developed by EGO NewCom is to create and optimize the contact networks, connecting companies, institutions, people and the media, rooting the values ​​and personality of the company or brand, distinguishing it from the others.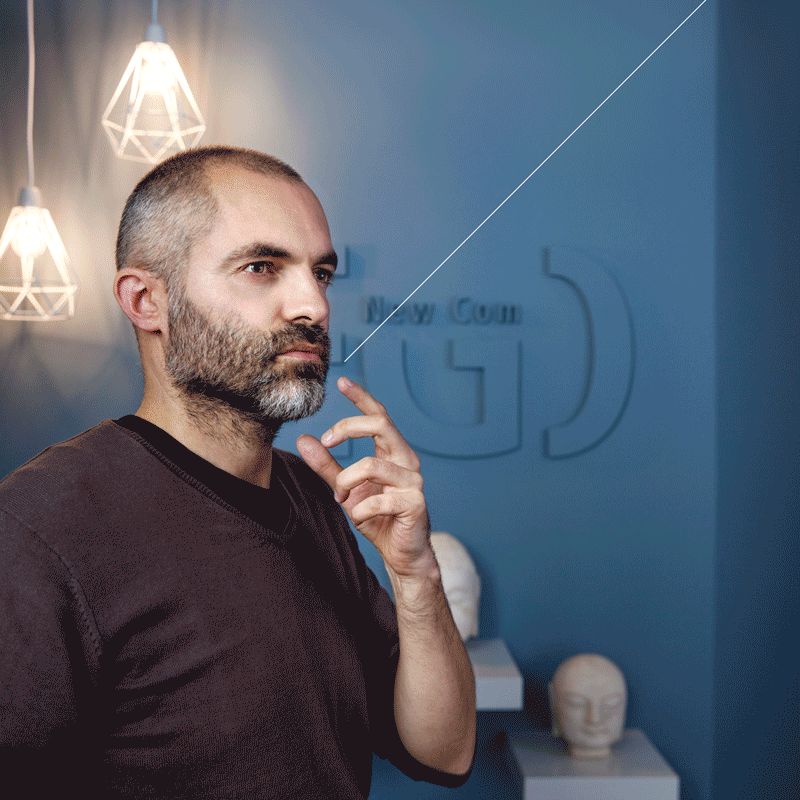 "Does not exist ugly objects. Just know how to expose them it's enough" – Franco Albini
My professional experience
I awarded a degree in Architecture at the Polytechnic of Turin, with a thesis on the preparation of contemporary art, I immediately started my professional activity in Alba. To complete my studies and specialize further, I attended the Master in Exhibit Design at the Istituto Europeo di Design in Turin.
Since 2003, until now, I have collaborated with the Polytechnic of Turin as an assistant in the course of "Architecture and Technology" and with the European Institute of Design as a teacher of the course History of Design and Contemporary Architecture.
For many years, I have been following the world of art, design, cinema and theater with passion, to catch the most avant-garde trends and to be constantly updated as my work is of vital importance.
My activity is decidedly versatile and ranges from architecture to design, from set-up to graphics, to furniture and set design to create tailor-made events and performances under every aspect.
I worked and created for Ferrero Foundation, Miroglio Fashion, Mondo, Fuorivia Productions, Tesisquare, Confartigianato of Cuneo, Eurofiere, Italian Society of Nephrology and with the municipalities respectively of Alba, Cherasco, Cairo Montenotte, Collegno, Grugliasco and Rivoli. In addition, I collaborated with Emanuela Genesio on the creation of the projects "vistaesuono" and "Kidney wellness".
My job in EGO NewCom
I deal with designing exhibition stands, fairs, exhibitions and events for customers.
The importance of having a well-created space studied in every single detail immediately suggests in the customer's mind passion, order, goals achievement and an attention to every single detail.
My work aims to create the best project tailored to the customer to add a fundamental element to the integrated communication of the brand or company: the one that interfaces directly with the hospitality aimed at the end user and his take care of it in a cozy and aesthetically beautiful space. I studied and created with Stefania Bongiovanni, all the interior design of the EGO NewCom agency
What does inspire our job?