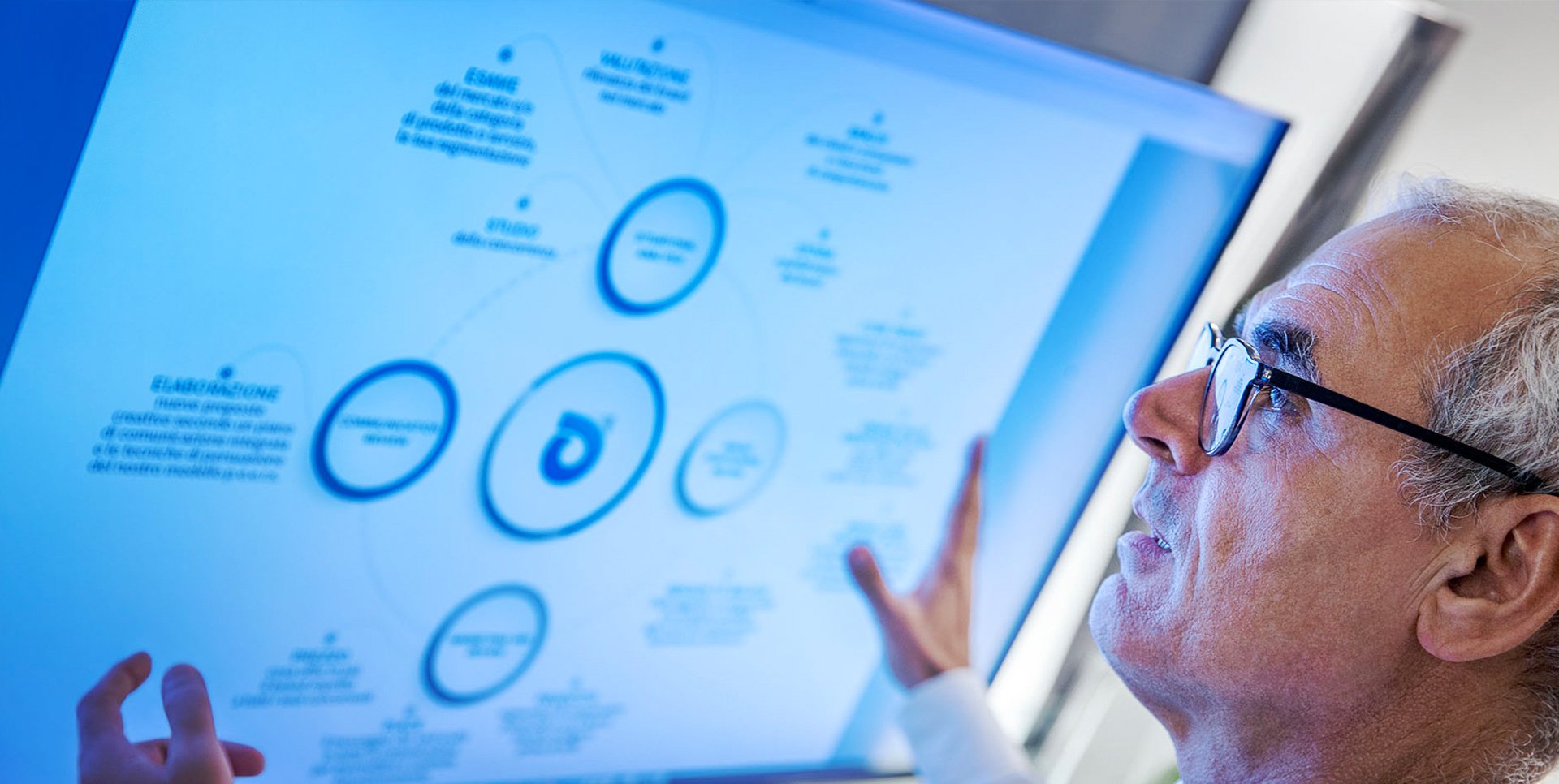 "Proposing a good marketing strategy is not enough. It occurs to know and deeply understand business reality of customers, being their business partners and leading them in all the communication sectors even in that one more commercial and productive".
My professional experience
I awarded a degree in Economy and then I immediately started my career in marketing more than 30 years ago in L'Oreal company.
Then I moved to SME Group (owner at the time of Cirio, Bertolli and De Rica brands) and then in Diageo, international alcoholic beverages brand leader where I had several national and international responsibilities.
At the end of the 90's I kept in touch with the new web and digital reality where I worked as strategic advisor for Fininvest, one of the first internet-mobile multiplatform project.
At the beginning of 2000 I became the Account Director of the communication agency Red Cell where I managed for many years all the national and international advertising campaigns for Iveco and Alfa Romeo brands.
Today I'm a university professor at IAAD in Turin.
My job in EGO NewCom
I plan the marketing strategies inside the agency and I always study trends markets for our customers in order to reach their business goals.
D: How do marketing and communication change over years?
R: After digital technologies arrival, marketing and communication became a more sophisticated and complex affair. We saw a declining of classic mass media and press to the arise of digital communication and storytelling. Today, consumers are well-informed and they require more tailor made services and products.
D: Why do media talk about integrated communication?
R: Some years ago a company thanks to traditional media such as TV, press, radio billboards could reach even the 90% of its target. Today this percentage is declining.
On the other hand, digital world, search engines and social media allow now to segment, select and attract all the target groups that are increasingly targeted and genuinely interested in brand's products.
Faced with the rise of several and different communication tools it's essential to know how to choose the best ones, but also to make them to act in an integrated way, in synergy.
We need to ensure the most coherence possible for all the communication activities, thus obtaining the best impact of messages of the brand towards target.
D: What does EGO NewCom do for his customers?
R: When marketing and communication were constantly and quickly involving, lots of customers are confused about the most efficient strategies to choose and to follow.
EGO NewCom wants to be next to his customers as a real problem solver: we listening to them, we understand their needs and we want to propose the best marketing strategies in order to help them to gain their business goals and to let the brand make its change.
What does inspire our job?